Steel & Tube and MSL - Fortress Fastenings product specialists will be on hand to showcase a range of steel products and fastenings along with ComFlor® - the next generation of steel deck framing at this important 3 day building industry event.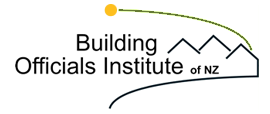 About Building Officials Institute of NZ - BIONZ
The Institute is a non-profit registered charitable organisation. The Institute has a national office based in Wellington and nine branches nationwide. The Institute represents over 1200 members engaged in building controls in both the public and private sectors.
IT'S VISION
Improving the Quality and Performance of the Built Environment.
The Institute strives to raise the status and advance the interests of the profession of building surveyors. The Institute encourages members to develop a better understanding of the responsibilities and duties imposed by Acts and regulations. To achieve this, the Institute facilitates opportunities for the members to meet, correspond and interchange knowledge relevant to the science of building control in New Zealand.
The Institute will review, promote, or lobby for legislation and standards which will provide safe and healthy buildings for our community.
Click on link to read more about BIONZ http://www.boinz.org.nz/
THE ANNUAL CONFERENCE AND EXPO
The Annual Conference and Expo of the Building Officials Institute of New Zealand is the key event where leading industry suppliers have a valuable opportunity to interact with building officials and give them a better understanding of the technical requirements required to ensure the professionalism of our sector.
The ability for Institute members and Industry suppliers to meet and exchange knowledge on products and services ensures the quality of our building stock. The Institute supports any company whose objectives are to improve communication between our members, the gatekeepers of the building industry and suppliers, providers of products that service our industry.
Our conference brings together key stakeholders within the industry and provides an environment based on interaction and win-win relationships.
WHO ATTENDS
Building Control Professionals
Local Government Building Control Authorities (BCA's)
Building Surveyors
Ministry of Business, Innovation & Employment Representatives
Architects
Builders
Developers
To find out more about this event, click on the link