Matariki was a time for reflection—looking back on the year that has passed and setting our intentions for the year to come. It was an exciting time to celebrate and acknowledge our roots and the profound significance for both Māori and non-Māori New Zealanders.
To us, Matariki at Steel & Tube was about celebrating the diversity in our nationwide team, and appreciating the success and growth that comes from proudly supporting our whānau and the dreams and aspirations our tūpuna had for us all.
Over the past few weeks, we had the privilege to interview some of our incredible individuals and hear how they celebrated Matariki and what it meant to them. We found out about their personal journeys they have been on through Steel & Tube, participating in Te Puni Kōkiri's Cadetships program, and how we can further enhance the customer experience through our journey of inclusion and embracing diverse cultures.
Introducing: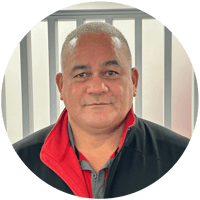 Steve Johnson
Iwi: Waikato, Raukawa, Ngati Whakaue Position: Account Manager, Waikato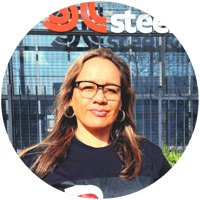 Erina Leauanae
Iwi: Te Whakatōhea
Position: National Logistics Manager, Rollforming
---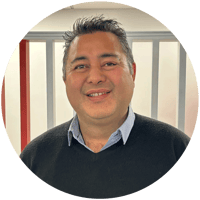 Ray Koni
Iwi: Ngāpuhi
Position: Senior Account Manager, Auckland
---
When asked about how they celebrated Matariki, it was evident that the concept of kai and whānau holds deep significance for all these team members during this time.
Additionally, Matariki serves as a catalyst for new beginnings and fresh starts. As this is a new formed public holiday for us in Aotearoa, it is also an exciting opportunity to create new traditions or even revisit and recommit to New Year's resolutions. This resonated with Erina and her whānau, as she also likes to embrace Matariki to reset her health, career and family goals, Erina couldn't help but laugh, saying, "Who doesn't like a second chance to restart their 'diets?'
For Steve and his whānau, Matariki is not only a significant occasion enriched with culture and festivitives, it also holds a much deeper meaning, Steve and his wife chose to honor it by giving his daughter the name 'Matariki'.
''From the moment my daughter was born prematurely she became a shining light in my life''. Her resilience and strength mirrored the essence of Matariki, embodying the spirit of renewal and new beginnings. He lovingly expressed, "Every day, the presence of our daughter serves as a profound reminder that Matariki's significance goes beyond a singular celebration. She is our embodiment of the light, hope, and boundless joy that Matariki brings, she infuses our lives with her radiant presence and captivating aura. We get to celebrate Matariki everyday". Don't let Steve's hard exterior fool you.
As a company, Steel & Tube is committed to continuously acknowledging, understanding, and learning about Te Ao Māori. We recognize that this journey requires persistent effort and patience, much like when our team participated in the 128th Tūrangawaewae Waka Ama Regatta. Just as the paddlers in the waka must row together in unison to move forward, we are dedicated to progressing alongside our people, embracing diversity, and celebrating cultural richness.
With Matariki, we are thrilled to announce our translated Mai i te Papa ki Runga (From the Ground Up Catalogue) - marking a major step towards making life easier for all our valued customers.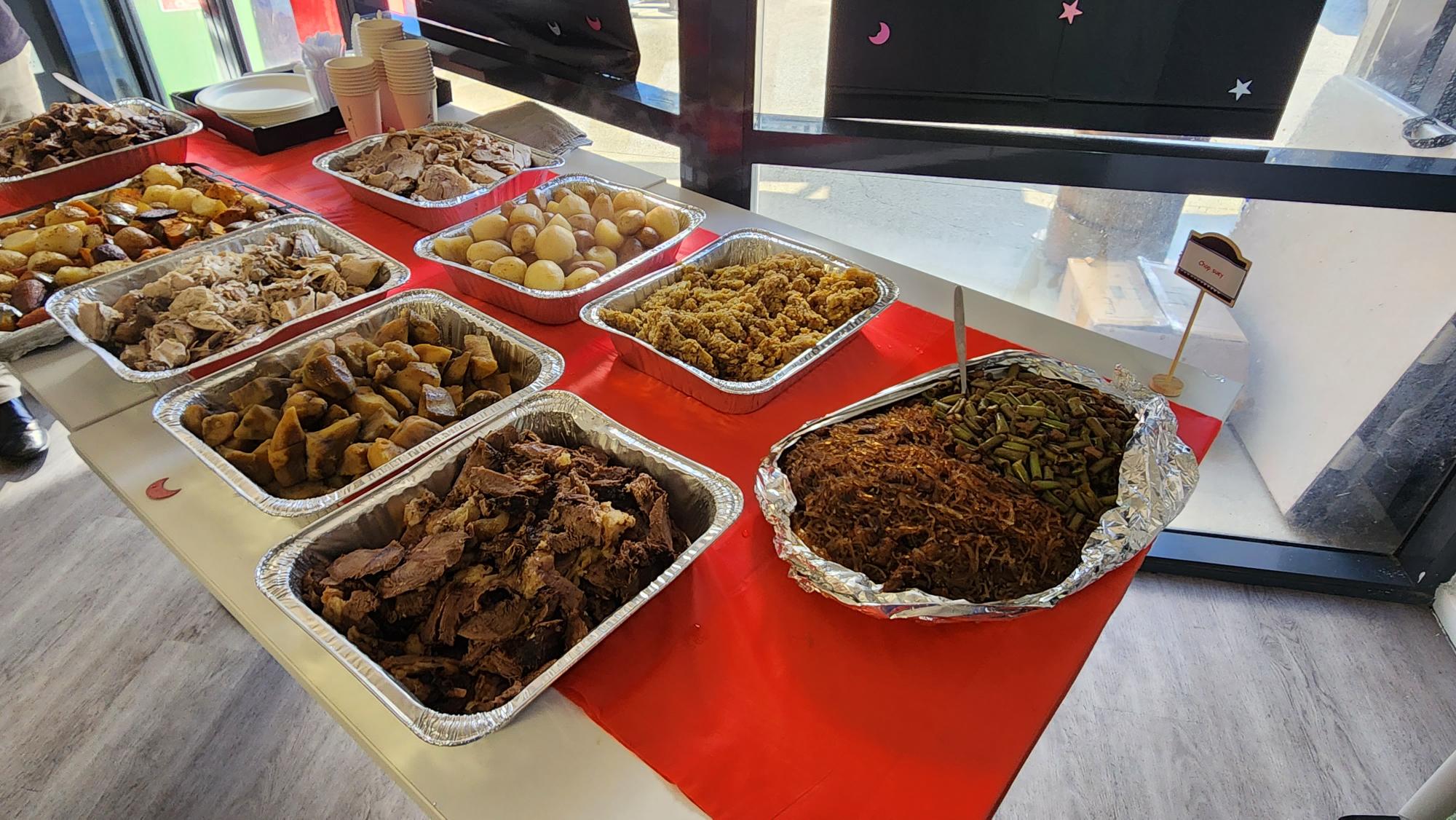 Photo: A Hangi put on for Steel & Tube staff before Matariki, kindly prepared by Ray Koni and Zareena Dawson.
Erina expressed her pride as she shared the translated catalogue presenting the catalogue in Te Reo Māori to her iwi is a significant step forward for the company. A lot of Iwi building committees are unaware of the wide range of products offered by Steel & Tube. Therefore, having the translated catalogue will be immensely valuable as it provides a tool to highlight the wide range of products available, meeting the unique needs of different projects and communities.
For Ray, who was born and bred up North, with strong cultural heritage and pride, Ray and his whānau have always taken this time to head home to reconnect and celebrate Matariki and its significance. Large whanau gatherings, sharing of kai, korero on many important kaupapa and helping back at his many Marae's is the norm, something that has been instilled in him from when he was a child.
A sentiment which resonates with many of us, reminding us all to cherish and nurture the special moments and connections with family members who hold the greatest importance in our lives.
Ray, who has actively participated in Te Puni Kōkiri's Cadetships program, expressed his enthusiasm and positivity when asked about his experience. He shared that engaging in the program's diverse and courageous conversations segment had been truly eye-opening for him. Ray mentioned that embarking on the program has had a significant step towards personal and professional growth. He also mentioned when he goes to share the catalogue he hopes to be more fluent in his native tongue expressing how this is a personal challenge he is currently overcoming by partaking within the cadetship.
"I wish I was 20 years younger," laughed Ray, also reflecting on his eagerness to have had the opportunity earlier in his career. Which many can relate to, wishing for more time to immerse themselves in such valuable experiences. This program name may not have the right 'terminology' but it has showed us all that by having discussions, taking time to get to know your peers, allows for open dialogue, a better working environment the exchange of ideas, and a deeper understanding of the importance days like this mean to our people and their cultures.
By embracing diversity and continuously nurturing an environment of Inclusion, understanding, and growth, together, we stride confidently towards a future that celebrates the richness of our collective heritage and an inclusive community for all.
As Rays Tupuna, Sir James Henare once said...
Kua tawhiti kē to haerenga mai, kia kore e haere tonu. He tino nui rawa ou mahi, kia kore e mahi nui tonu.
You have done too much, not to do more, You have come too far, not to go further.
Mānawatia a Matariki
Wishing a prosperous, healthy, and happy year ahead,
Ngā mihi kia koutou katoa