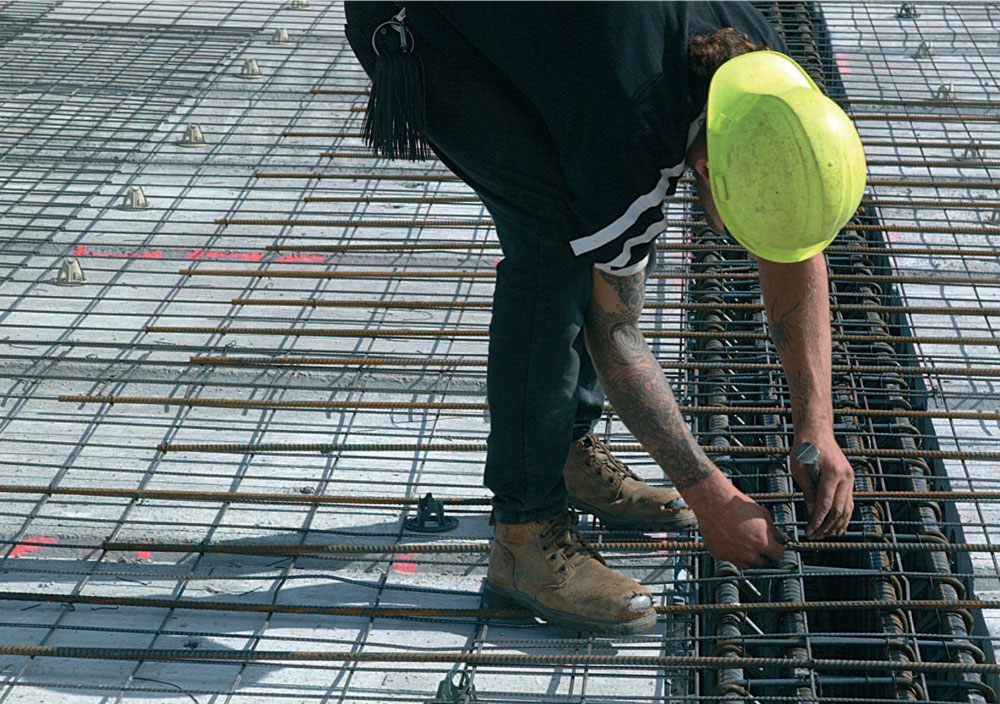 The Canterbury earthquakes prompted a rethink of several key regulations in the building industry and Steel & Tube has been at the forefront of meeting the demand for compliant product. One such product is Seismic SE, a reinforcing mesh used to create stronger concrete foundations in residential and commercial construction.
Under the new regulations, unreinforced concrete slabs-on-ground are no longer permitted and all reinforced concrete slabs must be tied to the perimeter foundation reinforcement. It also means that reinforcing must now use higher strength steel in order to withstand greater stresses during an earthquake. These requirements became compulsory throughout New Zealand in February 2012.
In response to growing demand for a product to meet these requirements, Steel & Tube released a new generation product – Seismic SE Grade 500E Ductile Reinforcing Mesh.
By employing micro-alloyed Class E steel in the fabrication process, Seismic SE has greater ductility than hard-drawn wire meshes, which means the reinforcing can continue to stretch under load after yield has been reached. The product's smooth wire surfaces and robust intersections also help maintain its integrity under load.