Safety is paramount for any work involving lifting and working at heights. To keep your team safe, and business operating smoothly, regular testing, and inspection of lifting and height safety equipment is essential. Steel & Tube, a leader in the industry, offers a comprehensive Chain and Rigging Testing Service that ensures the safety and compliance of your equipment. Find out how Steel & Tube's Mobile Testing team can lighten the load of compliance for your organisation.
The Importance and Benefits of Regular Testing
Safety for many businesses heavily relies on the integrity of lifting and height safety equipment, including chains, ropes, hoists, and other lifting devices, as well as personal protective equipment such as harnesses and fall arrest devices. Over time, these components can wear due to the stresses they endure, potentially leading to catastrophic failures if not adequately maintained and tested.
Regular inspection and testing help identify and rectify any weaknesses or defects on this equipment before they lead to accidents or injuries and it provides peace of mind, knowing that your team can perform their tasks safely.
In addition to the safety of your team, the Health and Safety at Work Act 2015 sets out clear expectations and requirements on the care, use and inspection of lifting and height safety equipment. Failing to comply with these regulations can result in fines, legal liabilities, and damage to your organisation's reputation. Timely testing and maintenance can extend the lifespan of your equipment, reducing the need for costly replacements and downtime. Preventing accidents and equipment failures through regular testing can save your organisation significant costs associated with injuries, equipment replacement, and operational disruptions.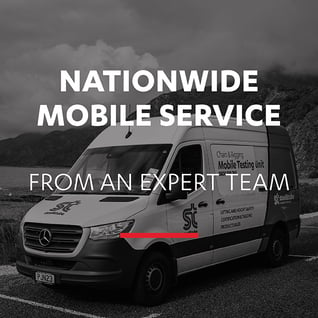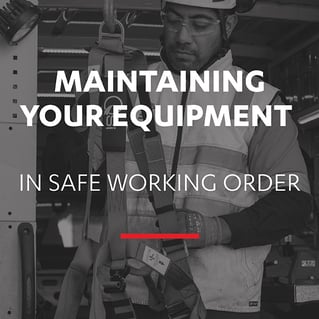 Steel & Tube's Chain and Rigging Testing Services
Steel & Tube's commitment to safety and quality is evident in its Chain and Rigging Testing Services.
Here's how we can benefit your organization:
Nationwide Coverage: Steel & Tube's nationwide team is ready to assist your organisation, regardless of your location. Whether you operate in a bustling urban centre or a remote industrial site, our Mobile Testing Unit can reach you across the country.
On-Site Inspection: With Steel & Tube's mobile testing vans, the inconvenience of transporting your equipment to a testing facility is eliminated. Our experts come to you, inspect your equipment on-site, and perform necessary testing and maintenance.
No Compromises on Quality: Steel & Tube prides itself on providing high-quality testing services without compromising on safety or compliance. Our team is well-trained and equipped to meet the most stringent industry standards. Striving to be the best in industry means offering you only the most thorough and comprehensive service.
Tailored Solutions: Steel & Tube understands that every organisation's needs are unique. We offer customised testing and maintenance solutions tailored to your specific equipment and operational requirements.
Same-Day Certification: In today's fast-paced business environment, downtime is costly. Steel & Tube offers the added advantage of same-day certification, ensuring that your equipment is tested and certified promptly on site, allowing you to resume operations without delay.
Explains Peter White, The National Manager, Chain & Rigging.
I've worked at Steel & Tube for over 10 years now in several different roles and leading our national Chain & Rigging category since late 2019. It's been an exciting journey as we've continued to strengthen our position in the market with an offering that's highly complementary to S&T's wider portfolio of products and services.

Mobile testing is a big part of what we do and I'm proud of our offering in this space. I firmly believe we offer a market leading service which above all, genuinely centres around customer's needs and keeping their people safe. We're totally focussed on making life as easy as possible for our customers and relieving some of the stress associated with safety and compliance. Of course, no business is successful without good people, and we have a high calibre team of skilled and motivated service technicians across the country who are passionate about the work they do each day.
We'd love to hear from you if you'd like more information about our testing services, or the wide range of lifting, rigging, load restraint and height safety products we have available – including manufactured and bespoke solutions to cater to exactly what you need.