Stainless & Steel Market Update
Price volatility has been amplified with the Russian/Ukraine conflict. In recent days major world commodities such as oil have spiked due to supply concerns.
The key stainless and steel manufacturing feed materials Nickel, Metallurgical Coal, Zinc and Scrap have been no different. The LME(London Metal Exchange) Nickel price has increased 320% since the 24th of February, leading to a halt of it's trading and many mills halting price offers.
LME Nickel Price & Warehouse Stocks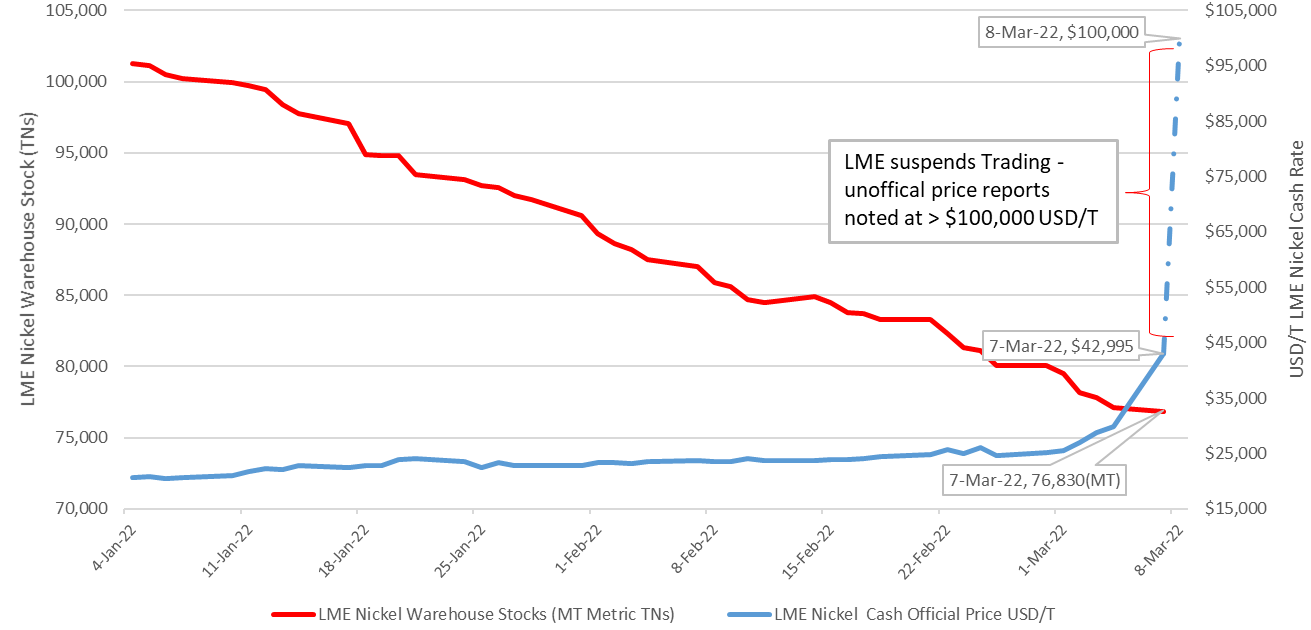 Metallurgical Coal USD/MT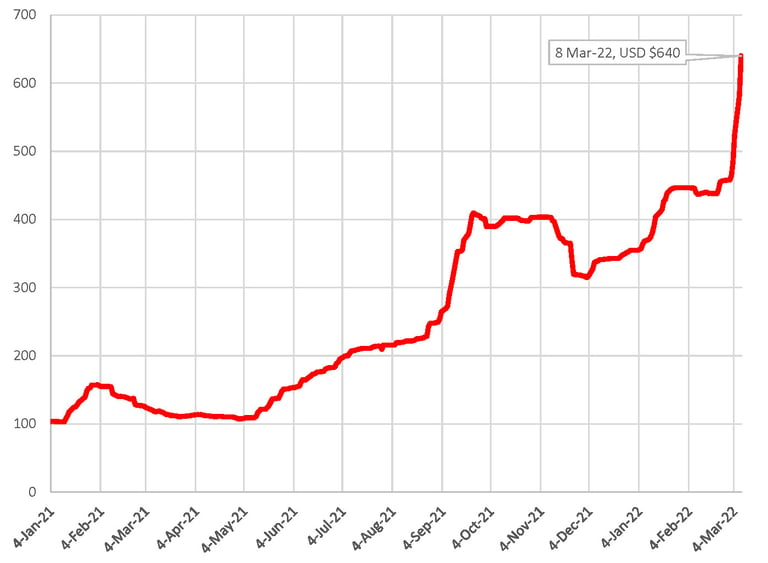 LME Zinc Cash Official Price USD/mt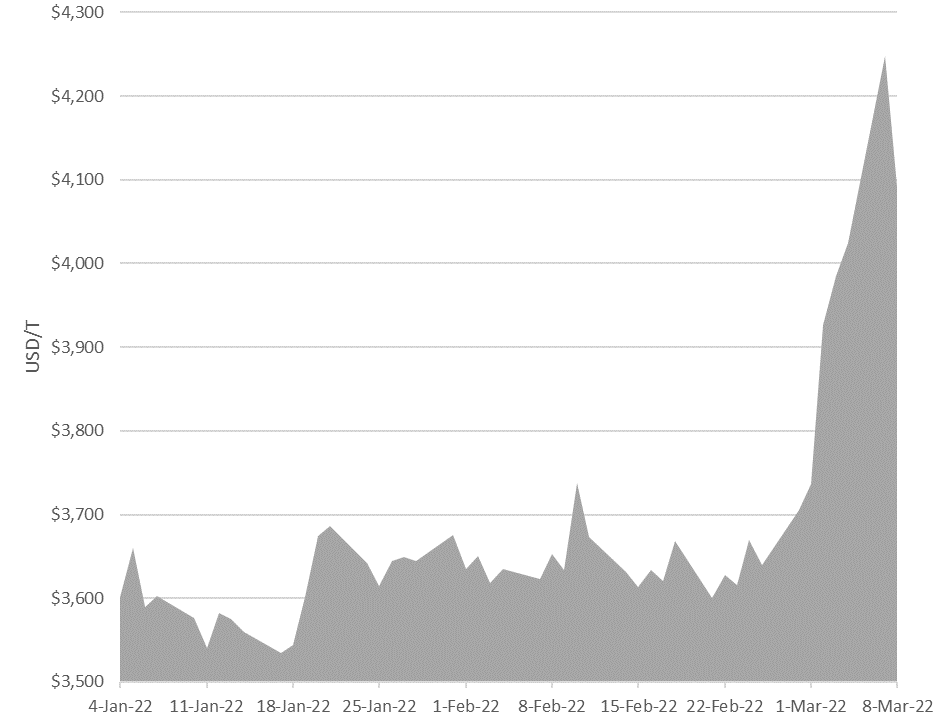 Oil & Scrap Steel Price Trend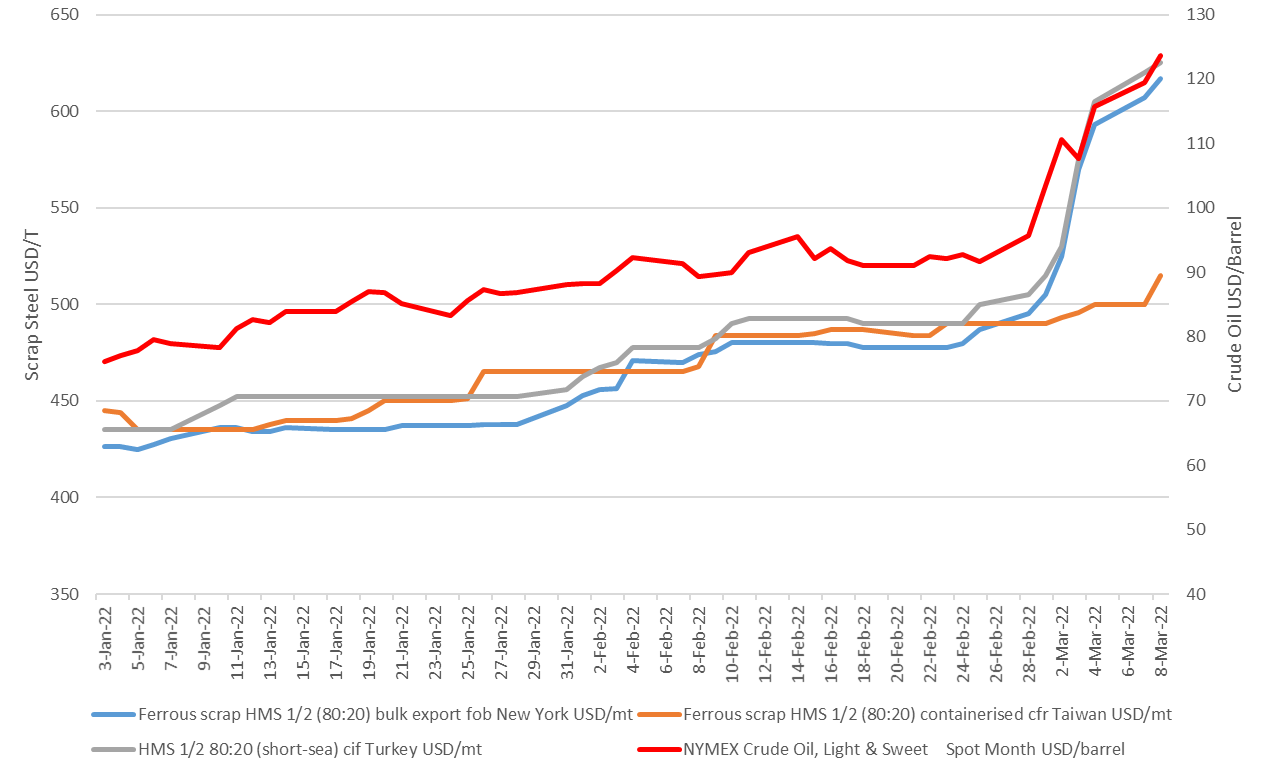 We are monitoring the situation closely but expect these commodity market movements to flow rapidly into finished product prices, impacting landed costs, as well as cause shipping and supply disruptions.
As such our recent announced April price increase holds, but with the unprecedented Nickel price increases, Stainless Steel increases will take place with immediate effect. In addition, all increases(Stainless & Carbon products) will be at significantly higher levels than previously communicated.
We will have limited quote validity during this volatile trading period and pricing may vary to your expected levels without our normal course of notice. Given the increase in demand expected we are limiting purchases on basis of customer purchase history.
Rest assured we will continue to work closely with our suppliers, shippers, and our valued customers to maintain continuity of supply over this period and will endeavour to provide as much information as possible to assist your planning over this extraordinary time.